Well after decades of not a single person representing Magnepan, Wendell finally shows up a few years ago-and I admit I was excited as I'm sure many others were as well.
But I guess the huge backlog of questions that got fired his way in addition to the limited amount of information he was allowed to reveal was simply too much mustard to carry around for him.
There's an employee from Magnepan who appears on a Magnepan FB page who offers some information but his appearances are sparse.
I'm sure the company has some type of nondisclosure policy, which is totally understandable, I'd hate to be the employee who directs someone online to solder red wire and white wire together to capacitor 'X' and then later see the same person online posting that his $10K amp is now billowing grey smoke.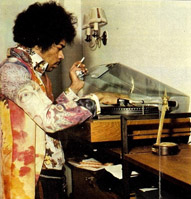 ---
Edits: 05/30/20 05/30/20 05/31/20
---
This post is made possible by the generous support of people like you and our sponsors:
---