...M-60s. I heard the greatest effect--less edginess/hardness--by placing them on Vs 1 and 3. I don't know what to call V2, functionally, and V4 (and probably V5, too, in your amps with five-each front-end tubes) are Cathode Followers (= impedance-lowering buffers/drivers). I never noticed any benefit from damping the CFs.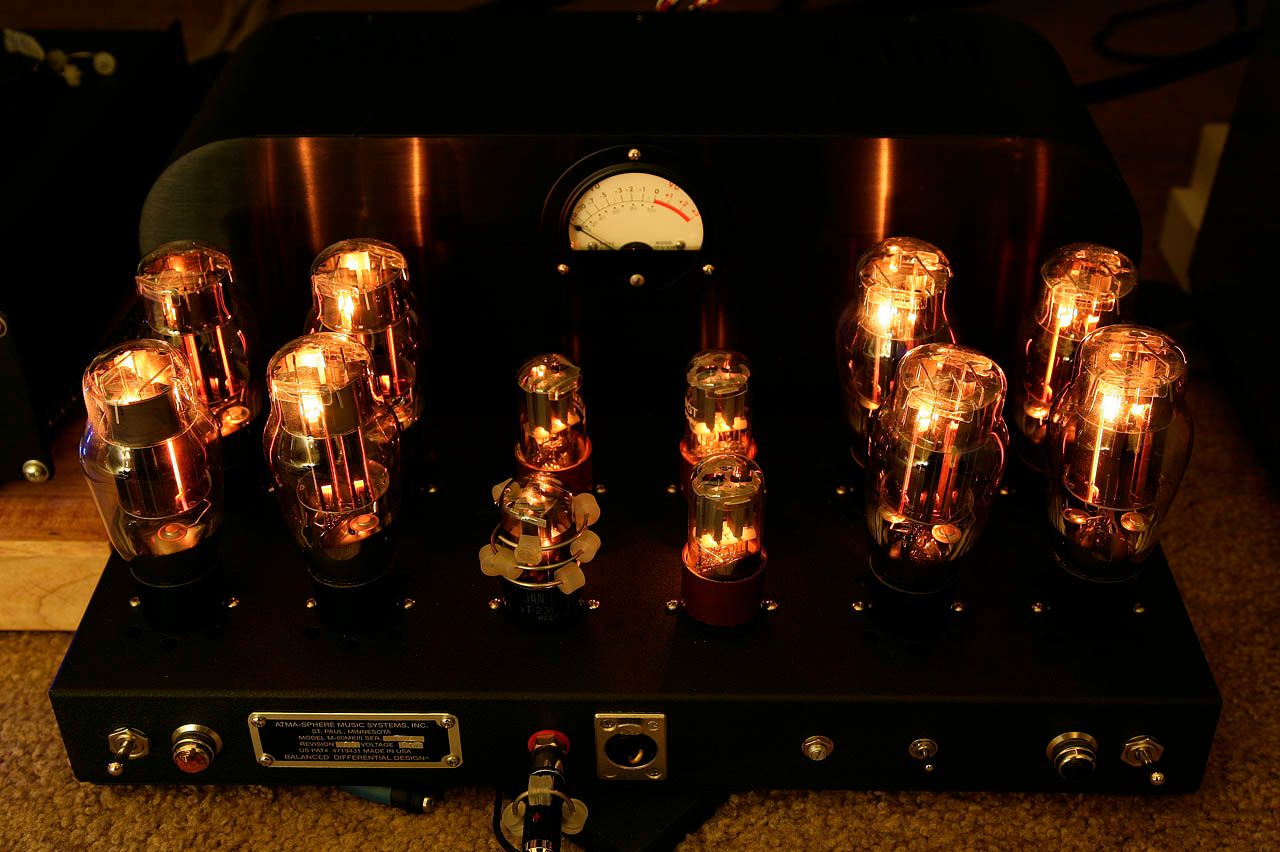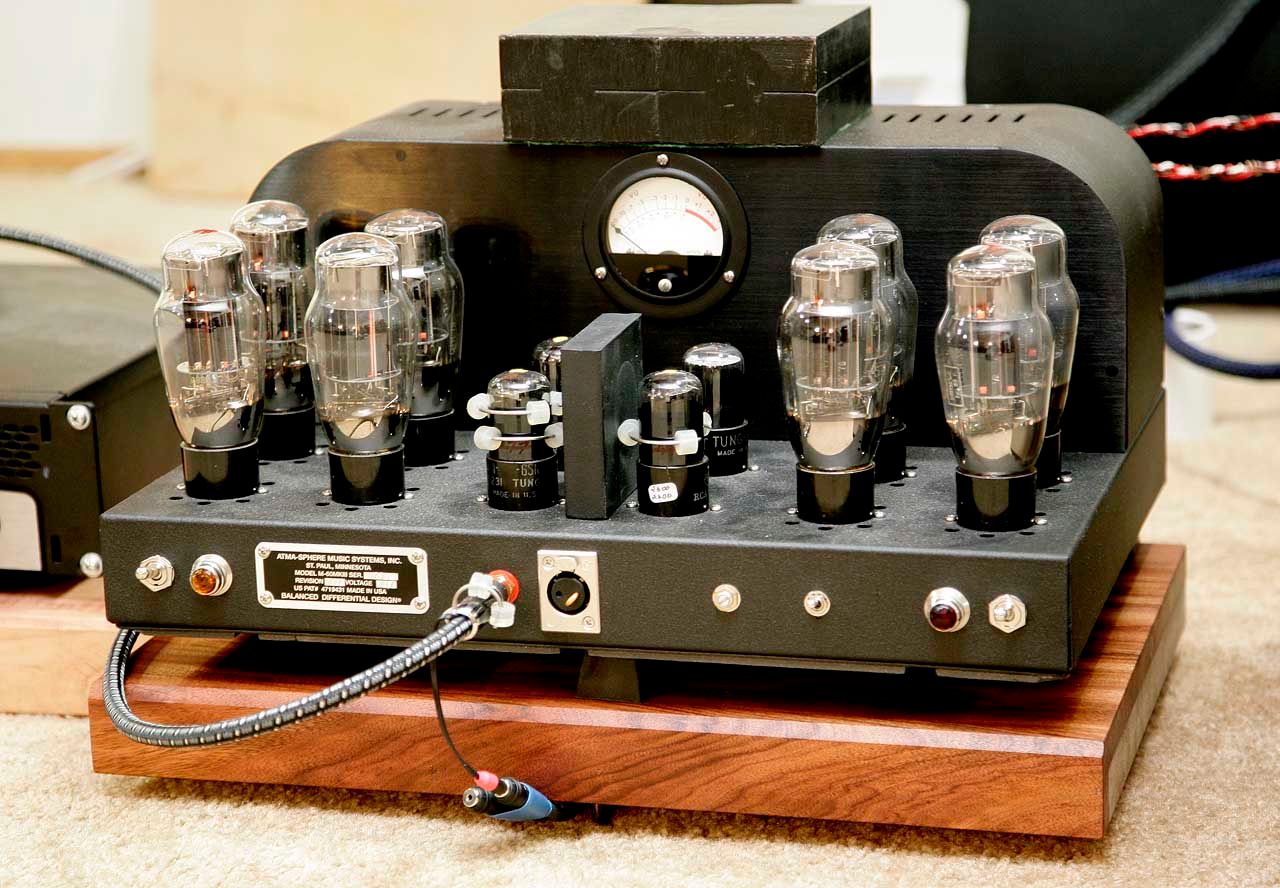 I have a new pair of M-60s arriving Monday, and I've been thinking more about vibration reduction. Certainly the bottoms of the bottom plates will get a layer of SoundCoat the Thicker, as the last ones did.

As you can see in one pic, I used a steel block to mass-load the top plate between the front-end (FE) tubes; can't say I heard that do anything. But I'm also pricing blocks of custom-cut metal--copper, brass, or nonmagnetic stainlesssteel...
http://www.cut2sizemetals.com/copper/rectangular-bar/kbr/
...mounted with Herbies' 'grungbuster' vibration-absorbing pads...
http://herbiesaudiolab.net/gb.htm
...to place on the top plate. The new amps are Mk.3.3s with the FE tubes mounted in a 'T', while my last ones were Mk.2 chassis with the four tubes mounted in a square, so I don't know exactly what size I'll order, but they'll be 3/4" or 1" thick and two or 2-1/2" wide. I'll buy eight (four per amp) and place two near the FE tubes and one on edge between each column of output tubes. Steve Herbelin's comment that 'damping 1/2 of the tubes will more than likely get you 90% of the gain you may achieve by damping all of the tubes' makes sense to me, and I might try that.
On cable dampers, I'd be more inclined to put Herbies dampers on RCA jacks IF they're tubular metal.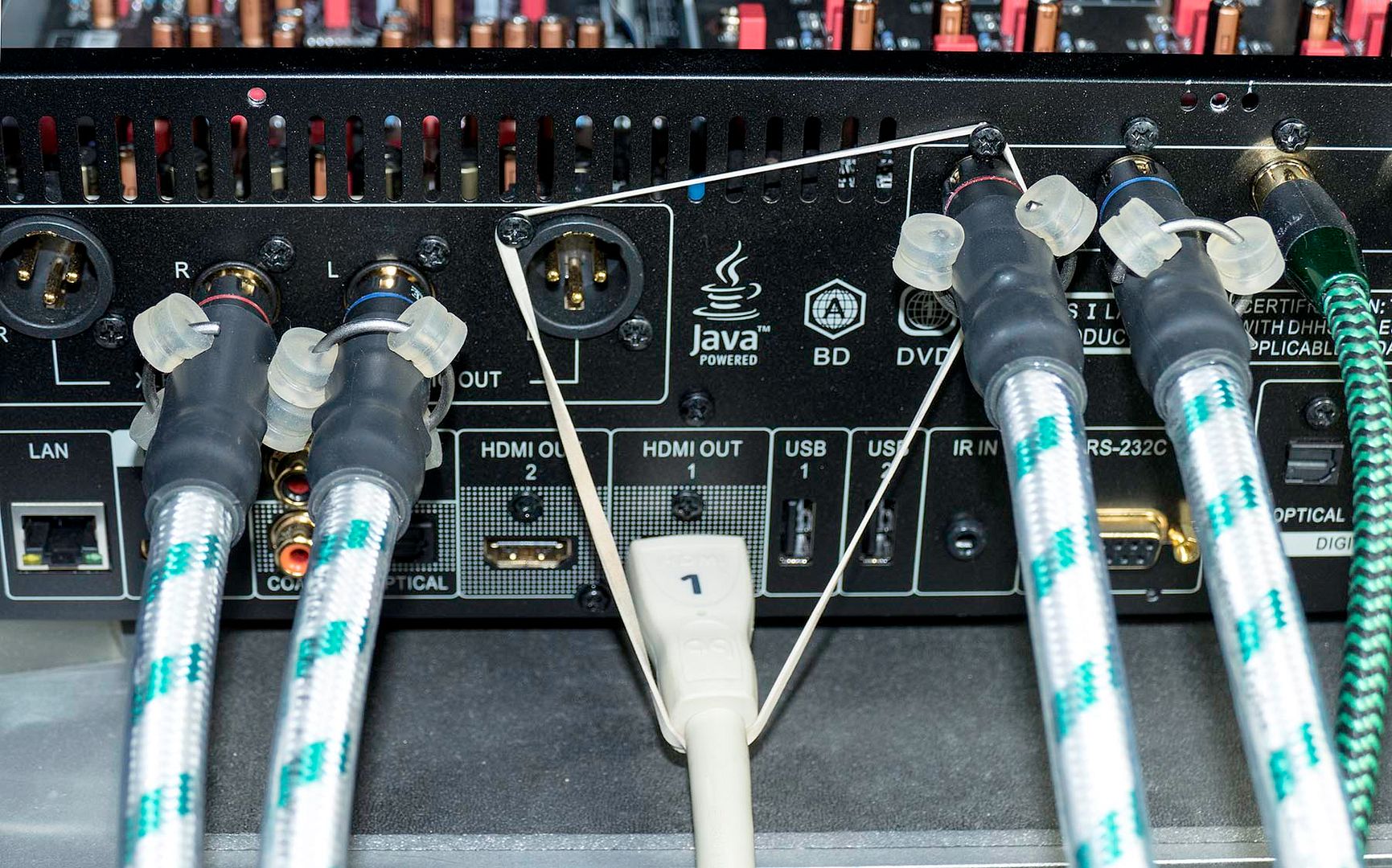 Here they're on plastic barrels because I already had them.
As I wrote above, I'm getting more serious about reducing nervous-making vibration, so more pics later.
FWIW, my system benefits from less-than-average gain in the poweramps, and probably I'll be using A-S's gain-reduction plugs in V2. Also, I bought a box of 25 Russian Winged-C 6H13C output tubes thru eBay for less than $8 each; seller 'radiohouse' has none listed today, but keep your eyes open if you want some. Mine arrived promptly and in perfect condition.
----------
Tin-eared audiofool, large-scale-Classical music lover, and damned-amateur fotografer.
William Bruce Cameron: "...not everything that can be counted counts, and not everything that counts can be counted."
---
Edits: 04/08/16 04/08/16 04/08/16 04/08/16
---
This post is made possible by the generous support of people like you and our sponsors:
---