-Pioneer SP-BS21 Andrew Jones
-Infinity ref 3
-Triangle Comete
-KEF LS50 (sold earlier this year)
The Pioneer's were originally purchased for use as a back patio speaker but ended up in the garage at the end of Summer. Decent, cheap (I think I paid around $60 new) but for their purpose they can hold it's own. Ultimately they became my sacrifice speakers whenever I do DIY projects ie set of DIY interconnects, internal repair or upgrade to a preamp, XO, etc., Here they're perched on top of my old Apogee Duetta Sigs shipping crates back in 2014 (sigh).
The above Infinity 3's were a rescue set I picked up at a Goodwill, both in need of serious refoaming (unit on the right post-foamed). Cost per speaker: $4, another $12 for refoam kit.
the above from the Italian based company 'Triangle' are the Comete', the little brother of the more famous Celius which I could never find on the used market. A great speaker in it's own right, excellent highs, extremely revealing, currently used in a second system in the living room.
Lastly are the British KEF LS50's were also used in a second, living room system rotating in/out with the Triangle Comete. Very accurate, extremely revealing, highly sensitive enough to use a low powered tube amps. Sold them because they didn't receive much attention and I saw the market for them dwindling due to their more popular self-powered blue tooth version.
All in all the KEF and Triangles are serious speakers which deliver the goods. The 'issues' I face with both is at the end of the day they're still box speakers, meaning they're going to fire/play 'at' you rather than 'to' you like Maggies and other great Planars do. Once you're accustomed to the sound of a good planar it's hard to go back to a box speaker (at least for me anyway).
Now the Pioneer and Infinity situation is different since the listening is casual, non-critical. They also alternate with a Marantz 2238 receiver, typical for electronics of that era via a Logitec squeezebox pro. And at one point VTL tubes, and a Chinese clone Marantz model 8 tube preamp (hey I said it's for the garage ok? lol) Also thrown in there is my Nak ST7 tuner.

Regards-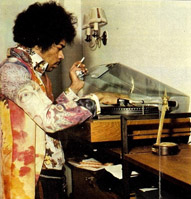 ---
Edits: 07/26/20 07/26/20
---
This post is made possible by the generous support of people like you and our sponsors:
---