Fantastic version with David's voice sweet as honey, joyful, clear and inspired.
With accordion yet. Nice recording.
Volver, Volver with Cesar on vocals. High energy and a completely different
take than their other versions. Beautiful and fun.
Would digitize and post somewhere but don't have the capability/technology.
Surprised they haven't yet re-released these on CD.
Maybe on the next box set?!? We can hope.
Kiko 20th Anniversary release this week!!!!!!
"Once this was all Black Plasma and Imagination"
-Michael McClure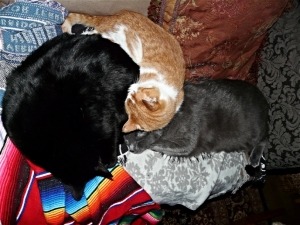 ---
This post is made possible by the generous support of people like you and our sponsors:
---