just removed my old RCA interconnects I've had hooked up to my system and replaced them with the JR DIY recipe.
I was a bit rusty with the soldering iron but I ended up OK with 3 Belden 89259 / Cardas RCAs interconnects connecting my Tweeter/midrange panels on my Maggies. Going to create two more for the bass panels tomorrow.

The smear heard previously (which I knew had to originate from my crappy cables) has now lifted , vocals are sharp (although not 'pin-point' but I'll experiment with speaker placement this weekend).
I gotta tell you it's like going from a glass of muddy water to sparkling Champagne, will enjoy breaking these in :)
Can't recommend this DIY enough.
Only problem I have is the the great contrast between the fat connector and the skinny Belden cable, leaving the shrink a bit loose. I slid a slimmer shrink to close the gap but it doesn't look too professional. Oh well I guess you can't have it all-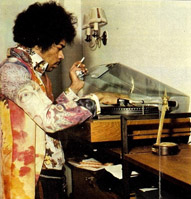 ---
Edits: 01/27/17
---
This post is made possible by the generous support of people like you and our sponsors:
---