success using it. Either seemed to not make any difference OR "muted" things to an extent that bugged me.
I suppose I couldn't get the balance right.
Ended up taping a piece to the inside of our circuit breaker panel though I'm not sure that made much difference either.
Glad you had success with it in your system.I may try experimenting with it again some day if I can find the patience.
"Once this was all Black Plasma and Imagination"
-Michael McClure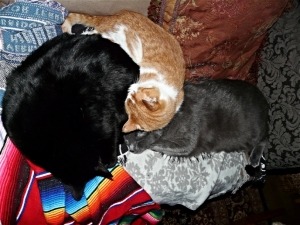 ---
This post is made possible by the generous support of people like you and our sponsors:
---