Kankyu Okoku Vol 83 Winter 2017
管球王国 Vol.83 2017 WINTER (in Japanese)
The reviewers Hirokazu Shinoda / Iori Yoshida use Airtight ATM-3211 to compare with Sun Valley SV-S1628D. SV-S1628D is a big bargain..
It is very nice to be compared to a product that is 98% more than SV-S1628D.
Here is the comment from Mr. Hirokazu Shinoda / Iori Yoshida
This Amplifier provides transparent, uncolored and dynamic and reproduction; the strings are clear, vivid with remarkable sustain and inherent overtones.
The design of the 211 incorporates a self-biasing function consistently yielding rich, natural and expressive power, making this component even more outstanding.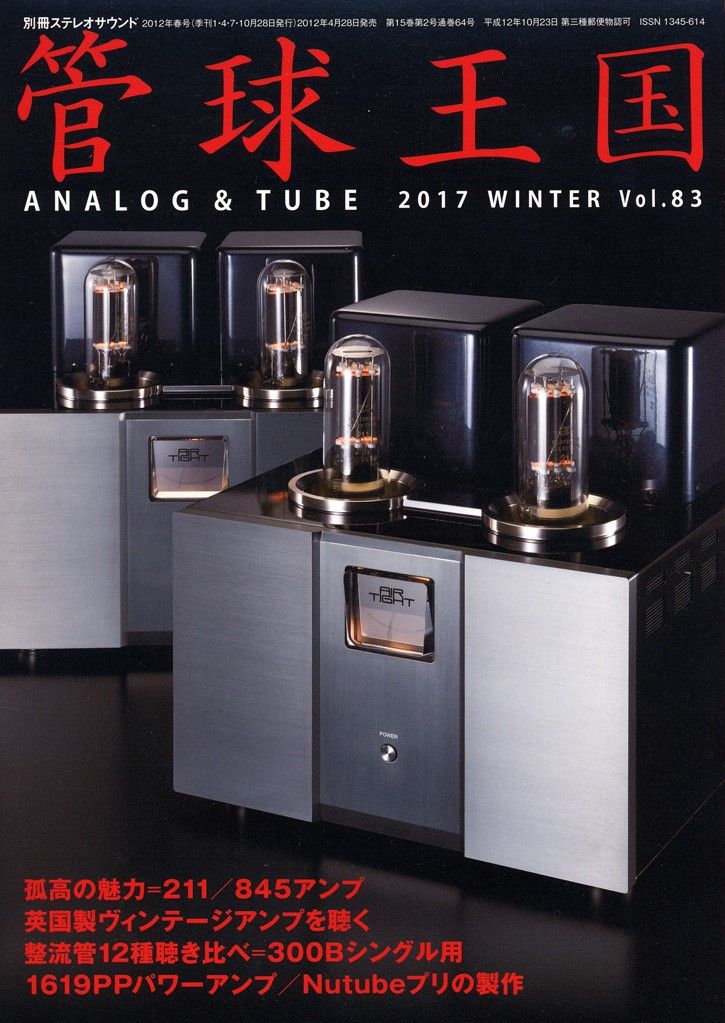 ---
Edits: 01/31/17 02/02/17 02/02/17 02/02/17
---
This post is made possible by the generous support of people like you and our sponsors:
---