selected variety of CDs? Say some 20-30 that a potential buyer can choose from? That, IMO would
be a valid, acceptable alternative. Even a playlist from a pad.
Choosing the actual song though seems like a really poor selling point.
And if someone can't bear a "bad" tune for a couple minutes, well I guess they are SOL.
"Once this was all Black Plasma and Imagination"
-Michael McClure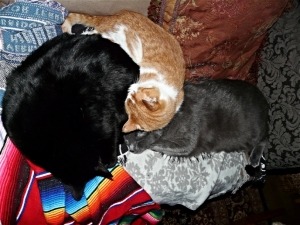 ---
This post is made possible by the generous support of people like you and our sponsors:
---