ZVOX 220 a couple months ago... wanted something small for our small 36" TV in our small living room that would take the sound
level up a notch or two, fit under the TV and be easy to use.
Done! Complete no brainer.
Never wanted a HT set-up and this adds enough bang to DVD films (minus any proper "surround" effect due
to less than effective corner set-up... but it's set-up the way I want) to impress enough.
The ZVOX is well made, the sound quality very good and it's... cheap.
There's a 30 day home trial too.
"Once this was all Black Plasma and Imagination"
-Michael McClure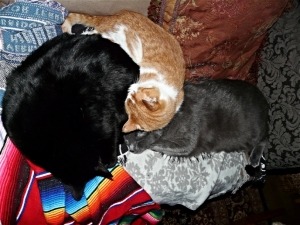 ---
This post is made possible by the generous support of people like you and our sponsors:
---