appeal.
When I was younger (and for decades thereafter) X ray vision had LOTS of appeal.
But for a while now I've come to appreciate women's clothing and how it fits them.
Plus my imagination still works swell.
I kind of dig the Rubber Man thing.
Can grab something from the kitchen without getting up, shop from ONE spot in the store,
help the kids at school from one place, RULE at basketball and fine tune the system from
the sweet spot.
NOT have to sweat being average height at standing room only events.
Smart is good, but genius? I don't think so...
"Once this was all Black Plasma and Imagination"
-Michael McClure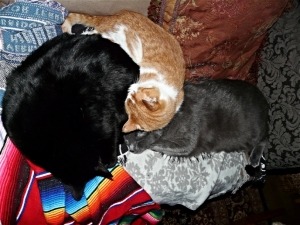 ---
This post is made possible by the generous support of people like you and our sponsors:
---