Prayers of peace and good vibes follow him on this next part of his journey, where I know he'll bring his good heart and fine humor to enrich other's being.
Prayers and good vibes to Diane and Bruce's good friends and family as well, who where there for him and with him.
He leaves a vibrant aura.
"Once this was all Black Plasma and Imagination"
-Michael McClure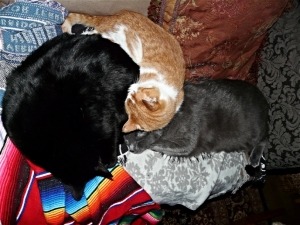 ---
This post is made possible by the generous support of people like you and our sponsors:
---