... is why American sellers fear selling to Canadian residents.
There aren't any fundamentally valid reasons why they sure have fears. PayPal and also Canada Post money orders work just fine in the USA, as do all regular credit cards. Shipping to Canada will cost more but the ads may insist that the buyer pays shipping and also taxes, duties, and brokerage. Shipping to Canada is quite reliable though it may take longer mainly on account of clearance by Canada Customs.
Perhaps some Canadian residents don't understand that there will be taxes, duties, and brokerage -- to that extent it is the buyer's, not the seller's fault if issues issues arise in these regards.
But I have had similar problems when selling to Americans from Canada. Many (or most) don't understand why they might have to pay duties on items actually made in the USA. Unfortunately it is difficult to prove US manufacture; NAFTA certificates are practically impossible to obtain by private sellers.

---
I love the music of Dmitri Shostakovich ...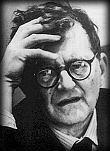 ---
Edits: 03/08/17
---
This post is made possible by the generous support of people like you and our sponsors:
---