Jazz was at the forefront of my thinking in answering even though ALL genres were... expanding...
Jazz reached new heights and branched out on many different avenues of expression in this period.
From stretching to the outer boundaries of Avant-Garde (Sun Ra, Ornette Coleman, Cecil Taylor,
the AACM gang, etc.) to adding soul and funk grooves to the rhythms along with electronic(s) (Miles Davis,
Lou Donaldson, Lee Morgan, Cannonball,etc.) people were searching for new words to define what jazz was.
Some people STILL haven't gotten over it!
"Once this was all Black Plasma and Imagination"
-Michael McClure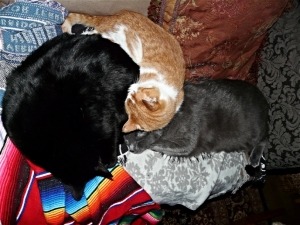 ---
This post is made possible by the generous support of people like you and our sponsors:
---