I'd doubt if any bank would want to get involved in conflict resolution with anyone; much less someone from a foreign Country like Russia.
And its not like the Nigerian scams that have you cash bogus checks; I mean once the indiviual cashes "your" check; its recorded and documented through your bank.
Personally, I wouldn't ship squat unless the funds were safe in my bank -via wire transfer.
Keep in mind even with Paypal he can run a scam claiming he never received the items.
Or, he could be a legit buyer that fell victim to mail fraud or whatever..
Shipping to foreign countries is always the most risky since regulations vary so widely.
And although many will most likely chime in and claim having great sucess in shipping abroad; I personally wouldn't ship outside the US (AK and HI are ok, but higher shipping cost) and would denote this on my ad.
But once again I agree with the others; bank to bank wire transfer is probably the safest (at least on this side of the Earth).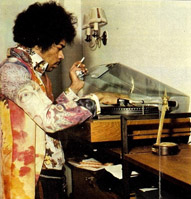 ---
Edits: 03/21/12
---
This post is made possible by the generous support of people like you and our sponsors:
---