TU-8233 PCB board with optional Del Ritmo oil Cap (0.1 X 4) and TKD 2CP601 50K A.
The most appealing point of this amplifier is that 300B, another popular tube among audiophiles, can also be used. Generally, although 2A3 and 300B are similar tubes in various aspects, they cannot be replaced with each other due to the difference in voltage. TU-8233 solved this problem by a very unique function; automatically distinguishes 2A3 from 300B by detecting the difference of filament voltages from the tubes and switch A voltage and B voltage ( A voltage: filament voltage, B voltage: B+ high voltage).
Another ingenuity made on this model is that the load put on the output tubes upon power ON is minimized by slowly starting B voltage after the front 6SN7 are warmed up, which is even more effective than using rectifier. In addition, countermeasures for humming noise are taken, such as using establish FET and direct-current lighting for all the tubes.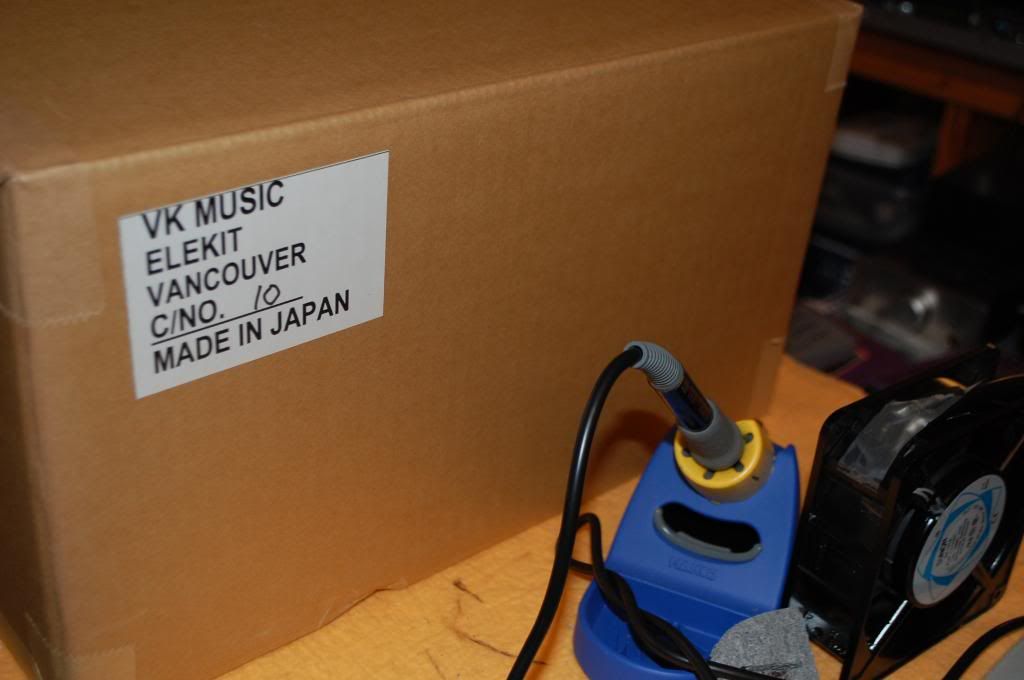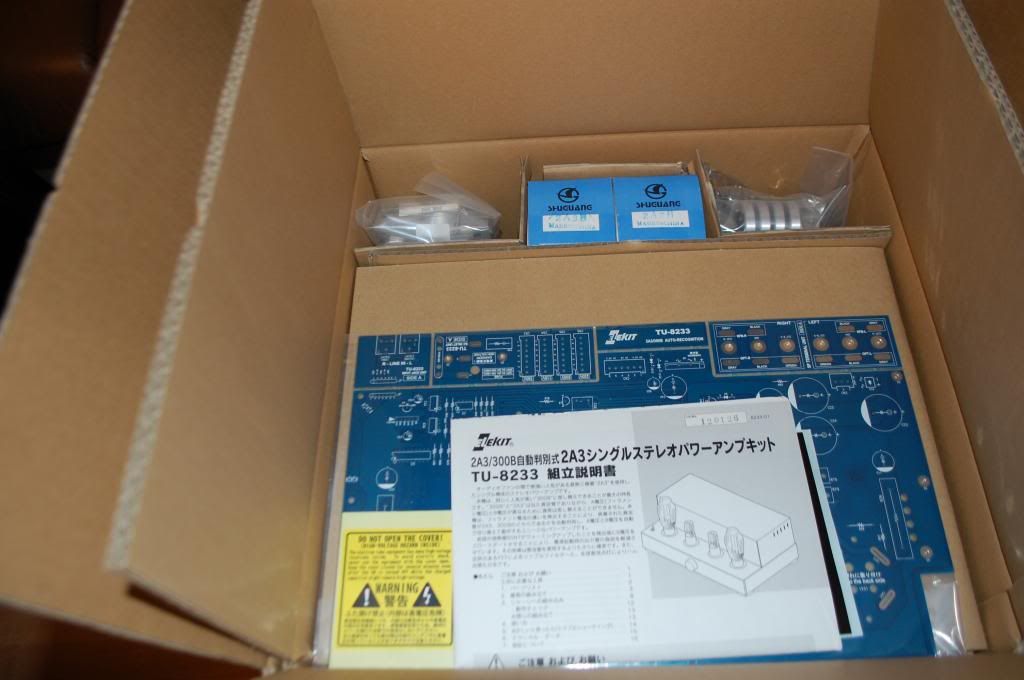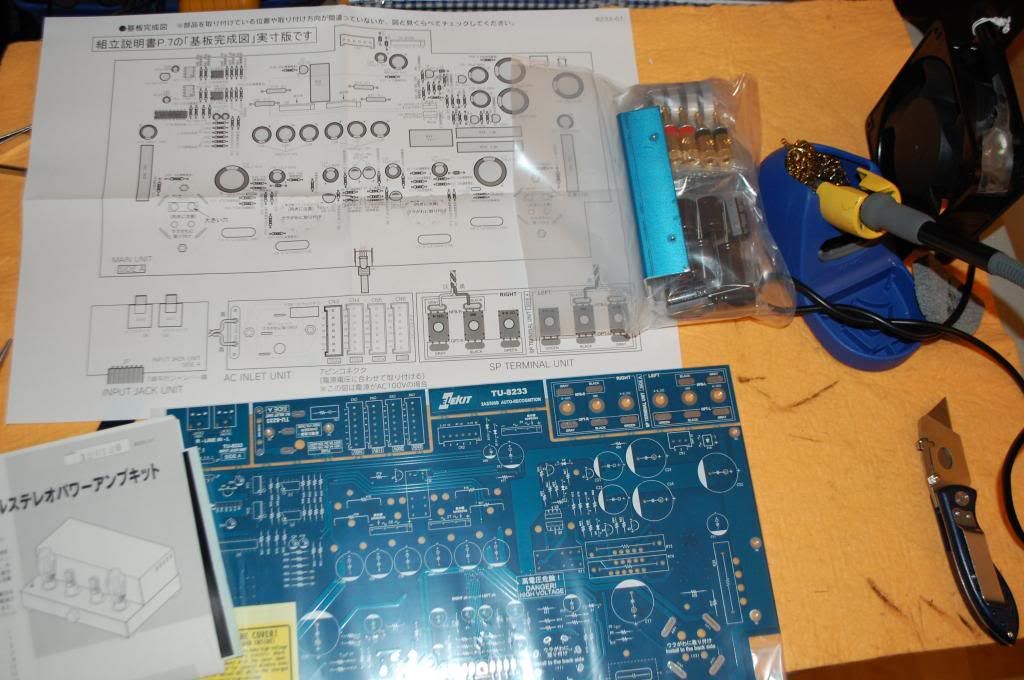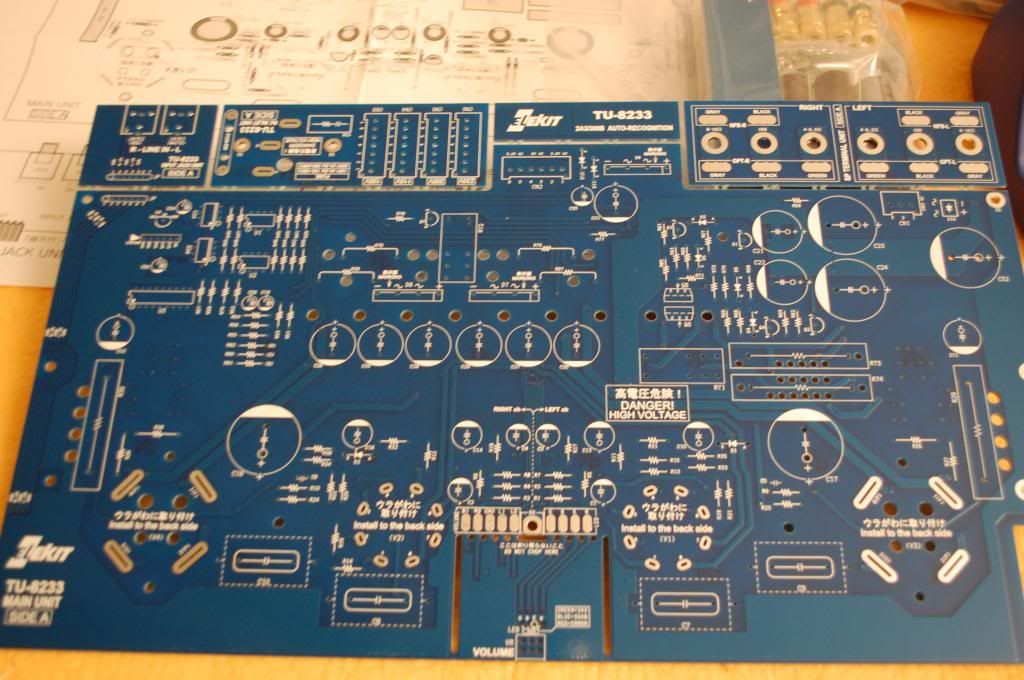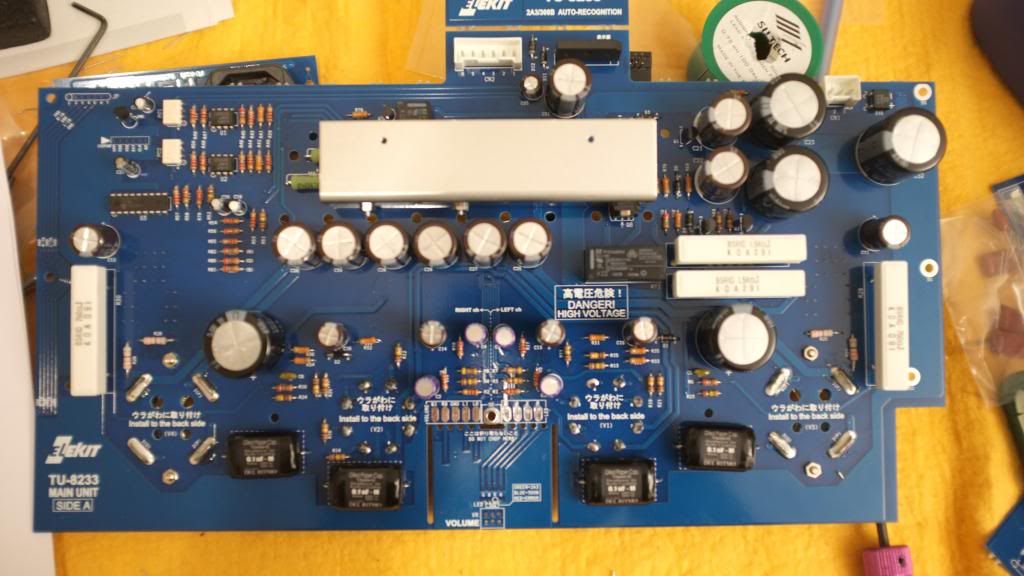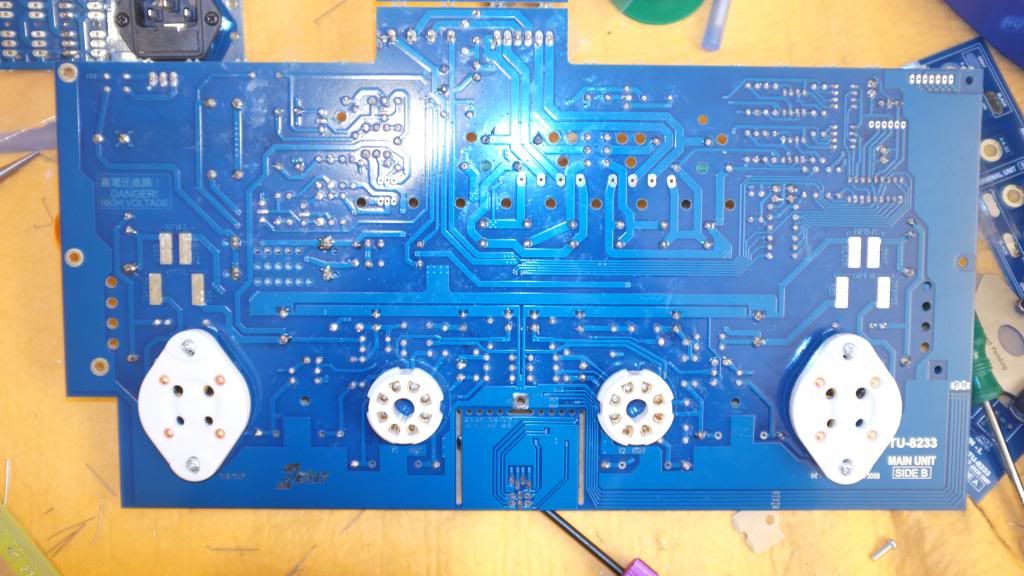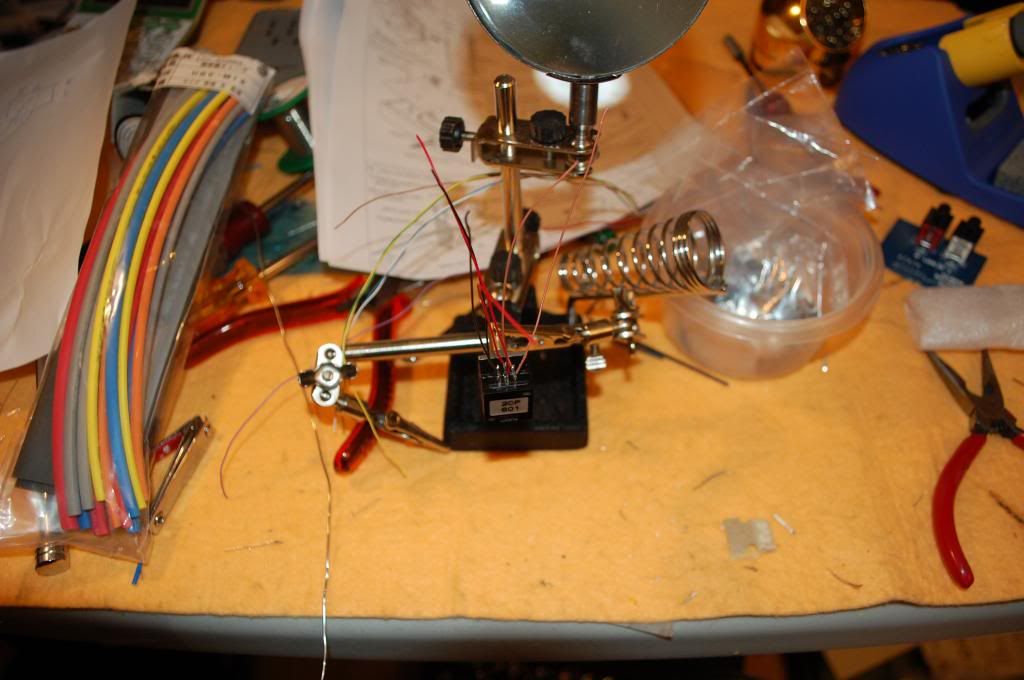 Install TKD 2CP601 volume pot
install LED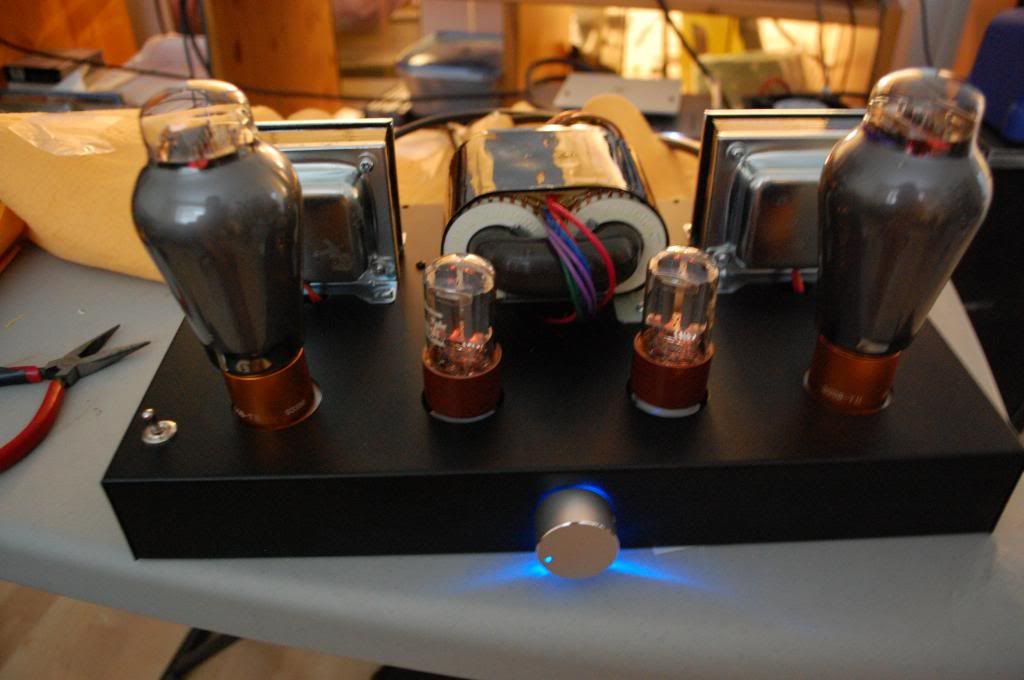 TU-8233 with 300B Psvane T series Mark II (Blue LED color)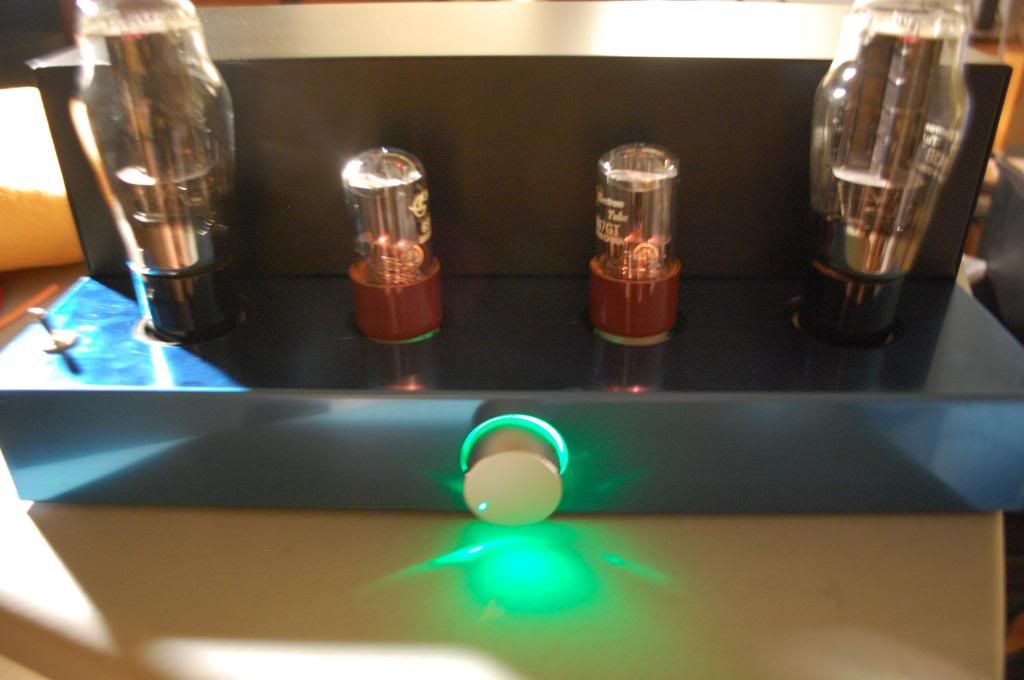 TU-8233 with stock 2A3 (Green LED color)
---
This post is made possible by the generous support of people like you and our sponsors:
---