Interesting room; great looking setup. I have what many may consider a modest setup powered by modest components. Dual XPA-1 mono amps on the bottom of my MG20r cranks out 'enormous' bass; so much I have to turn down the low gains on my Marchand XM44 to #2 on the dial. Neither muddled nor boomy, but nice and controled bass. I hesitate to use the word 'tight' since my room isn't acoustically setup for correct bass response (yet).
Now what I'm about to say will raise a few eyebrows but here it goes: I'm convinced my 20s have hit 20hz-30hz at times (yes you read that right!) I'm only speculating since I don't have equipment to measure such. But I've never heard bass reach as low and controlled even with past subwoofers I've owned. Keep in mind this doesn't happen frequently at that level, in fact only once or twice and I also feel it's source specific- meaning if your album, cd doesn't send it, Maggies won't receive it. My jaw dropper source is John Barry's "Dances with wolves" soundtrack, "Main Title - Looks Like a Suicide". Out of nowhere a kettle drum kicks in and lays a blanket of bass so deep it literally -if only momentarily, reaches into the bottom of your soul.
Room and engine(s) dictate such; and high current is the key. I had a single Krell KSA 200 that couldn't do it; whereas these Emotivas handle it with ease.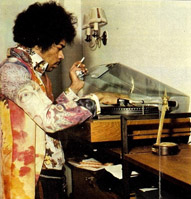 ---
Edits: 03/18/17
---
This post is made possible by the generous support of people like you and our sponsors:
---