ALL the Ebay bidders on those auctions have the same moniker (or were assigned the same moniker - for that auction???) with little feedback scores.
I had bid on a "live" auction a few years back (different seller) and had clearly been the high Ebay bidder with time to spare, but somehow didn't win the item which showed up complete on eBay at a lower price.
IMO, auction houses and eBay are a bad combination.
So I guess I should avoid them.
Thanks though!
"Once this was all Black Plasma and Imagination"
-Michael McClure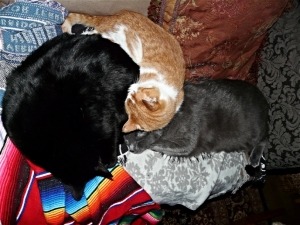 ---
This post is made possible by the generous support of people like you and our sponsors:
---