"...the world's biggest annual televised sport".
But while the cars are so visibly and technically appealing, F1 races on TV are sooo boring. How can this be? The largest TV audience waits and holds it's breath all week then Sunday arrives and the hours long train ride begins featuring a few lead changes and perhaps a seconds long duel at the end between the only two competitive teams.
They're going to redistribute appearance money in a few years; they need to take it away. Give all the existing teams and prospective builders the same means and perhaps we'll return to the days of this gorgeous World Champion 156: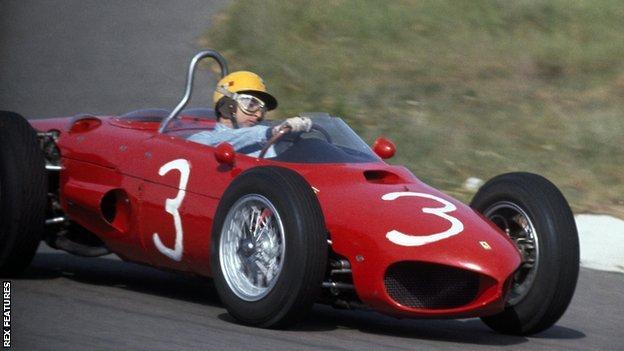 Is that the ill-fated von Trips at the controls?



---
Edits: 04/21/17
---
This post is made possible by the generous support of people like you and our sponsors:
---