at a thrift store for $7.50. It was in an ugly, damaged plexi-glass frame (that I threw out).
The OTHER side (not on display) had this:
A nice (and large print) of two of my favorite musicians hidden there, waiting for... me.
I guess no one else noticed.
Photo is from The 1964 Monterey Jazz Festival.
"Once this was all Black Plasma and Imagination"
-Michael McClure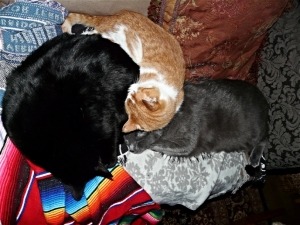 ---
This post is made possible by the generous support of people like you and our sponsors:
---