compared to what was deleted by the BORED from that thread!
He's been allowed more leeway around AA than any other poster I can think
of over the past 10 years. Lord knows why; gotta be the bemusement factor.
Lord knows why he manages to shoot to himself in the foot constantly either.
"Once this was all Black Plasma and Imagination"
-Michael McClure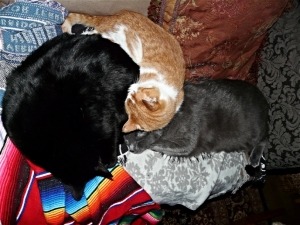 ---
This post is made possible by the generous support of people like you and our sponsors:
---