Please note that TU-8600 is a limited version and there are a limited numbers allotted outside of Japan.
--------------------------------------------------------------------------------
Once again, though it cannot be said enough. . . THANK YOU for your support and patronage to support the TU-8600 project !
Our promise to you is this: we will continue to deliver all that we can do to make better and affordable DIY amps from Japan.
I want to thank Mr Fujita and Mrs Tamura from ELEKIT whom worked so hard behind the scenes to make this project possible, in creating such a quality product. I also want to thank Mr Lundahl from Lundahl Transformers who enhanced the project significantly with their custom made C-core for TU-8600.
I am so thankful to all of you who helped this project come to fruition !
Thank you from my heart !
ELEKIT : www.elekit.co.jp
Lundahl : www. Lundahl.se

There are only 50 pieces of TU-8600 available in September that can install Lundahl LL2770 and a limited number of regular version.

If you are interested, I will accept preorder.
Your pre-order will be charged the day the kit is ordered.
We do this to allow cash in advance for payment to our vendors to keep the price you pay as low as possible.
DIY audio is a very focused market.
We are a small firm with huge passion, attempting to offer the broadest range of kits possible to those interested in this exclusive pursuit of ultra-high quality audio reproduction.
Thank you for your support
We offer assembly service. Assembly cost is $200.00
Stock resistor
- 1/2 W KOA CFS1/J 5% carbon film resistor
-2W, 3W KOA CFS1/J 5% metal film resistor

Resistor upgrade option
-1/2 W TAKMAN Audio Grade Carbon Film Resistor (CUSTOM MADE for TU-8600) (REX 50G 2%)
Free before August 21, 2017. $65 after August 31, 2017 - No Exception...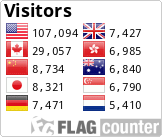 ---
Edits: 07/06/17 07/15/17
---
This post is made possible by the generous support of people like you and our sponsors:
---