Elekit TU-8200 DX Headphone/Speaker Amp Review
jamespineapple replied to this thread on July 17, 11:26 am
Hello fellow TU-8200 owners!
I wanted to chime in at Victor's recommendation with my experience building this amplifier.
As I live in Vancouver, Victor suggested I visit his home to check out the kit before I purchased it. He was so helpful in explaining the process and even gave me a few additional upgrade components! We spent plenty of time at his place rolling through some different tubes as well - I got to listen to some Tung-Sol 5881s, PSVane KT88s, and even the holy grail RCA 6L6GCs. The RCAs blew me away with bass extension and treble clarity - they sounded perfectly flat, very smooth, very responsive. I felt a bit like I had gone back in time. It was an incredible experience.
I was originally planning to use a set of Winged C 6L6GCs in my build, but after the comparison at Victors place I knew I had to go another way.
The kit came together quite easily - Instructions were easy to follow and I had the whole thing assembled after about 8 hours of work. I've spent the past 3 weeks burning it in and it sounds better every day!
The tubes I ended up settling on in my amp are a pair of PhilipsEGC 6L6GCs and a pair of RCA cleartop 12AU7s. I find the Philips a little thicker sounding than Victor's RCAs, but very similar in terms of bass extension, midrange detail, and responsiveness. The brightness of the cleartops seems to balance them out and adds a little bit of clarity and tightness to the equation. I tried some Sylvania 12AU7As as well as the Shuguangs that come with, and found that both sets tended to double up the low-mids from the power tubes. With the Winged Cs, which reminded me of Victor's Tung-Sol 5881s in their mid-forward response, the Sylvania preamp tubes were a fair compliment but overall I liked the Philips/RCA combination better.
The only downside is that I had to pull my Philips tubes from my guitar amp, a vintage Magnatone 460, which sounds nice with the Winged Cs but some of that magic warmth is gone.
I've been using my TU-8200 in pentode operation, primarily with my Technics 1300 through a Boozhound Labs Phono pre that I also built. Speakers are yet to come for me, as I'm in a tiny Vancouver apartment! I have a set of AKG K702s that make me happy - as someone with a background in audio engineering I prefer a more clinical sound, and as someone who is more into jazz I also appreciate the mellow bass response so many people dislike about these cans.
I have to commend and thank Victor again for all his help! I was blown away by his hospitality and his suggestions really helped me with the build.
Email sent to vkung@telus.net from Head-Fi.org.
To change the frequency at which you receive subscription emails, please visit your subscription management page.
If you want to stop receiving ALL email from us (including private message notifications), click here to disable all email notifications. You can also modify these settings on your Preferences page.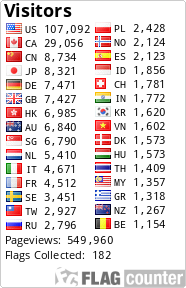 ---
Edits: 07/17/15 07/25/15 07/25/15
---
This post is made possible by the generous support of people like you and our sponsors:
---