I received a pre-production portable Tube Headphone from Elekit for evaluation.
This demo is in Japanese



TU-HP01 is working very well on IPad 4

Product Features
- Battery operated vacuum tube Headphone amp (Raytheon 6418)
- Minimized microphone noise
- Start up only in a few second
- OP-amp exchangeable
- Dual supply for OP-amp
- Gain Switch
- Almost no pop noise upon power ON
Specifications
􀅪 Vacuum tube : Raytheon 6418 x 2pcs
􀅪 Frequency response : 10Hz - 65kHz
􀅪 Headphone impedance : 16 - 32ohm recommended
􀅪 Input terminal : 3.5mm stereo mini jack
􀅪 Output terminal : 3.5mm stereo mini jack
􀅪 Power supply : AAA dry cell battery x 4pcs or AAA Ni-MH rechargeable
battery x 4pcs (Battery life : Approx.10 hours)
􀅪 Dimensions : W78 x H16 x D117 mm (excl. projections)
􀅪 Weight : Approx. 125g (excl. batteries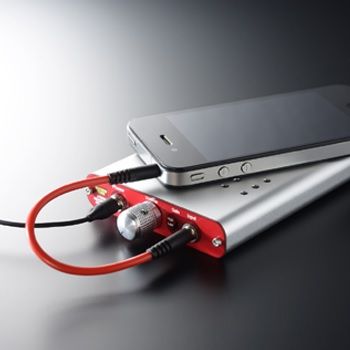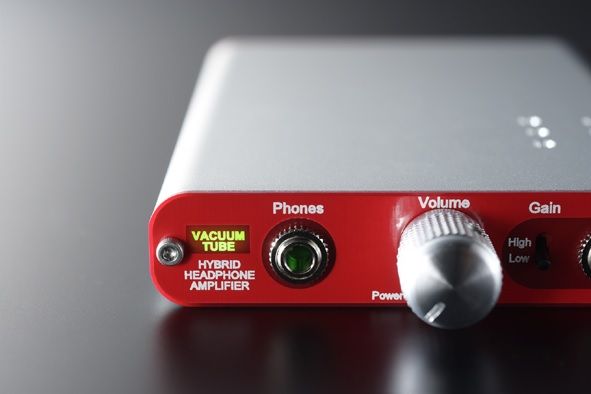 Contents:
- Amplifier TU-HP01
- Stereo mini plug cord (red color)
- Hexagon wrench (1.5mm)
- Extra Front panel
- OP-amp OPA 2604 FET (Sound with layers still pure and clear)
- OP-amp MUSES8820 Bipolar (High resolution and Dynamic)
The OP-amp can be remove from the IC socket and exchange with other Op-amp so that you can enjoy the difference in sound by various Op-amp.
The following OP-amp can work well with TU-HP01
MUSES8820 (only MUSES series)
OPA2604
LME49720
MUSES8920
MUSES02
NJM4580
NJM4560
NJM3414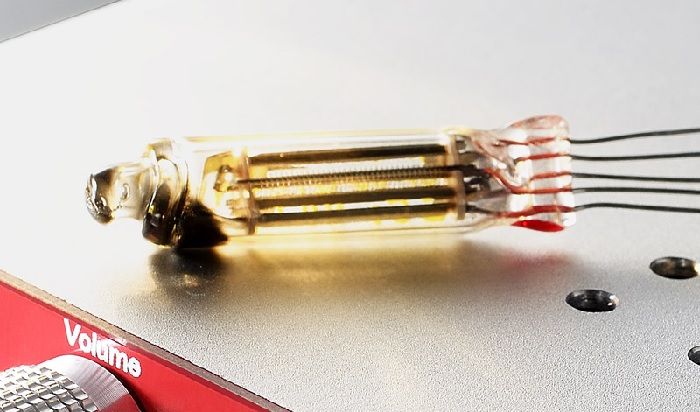 Vacuum Tube - Raytheon 6418

---
Edits: 05/11/13 05/11/13 05/12/13 05/12/13 05/12/13 05/12/13 05/17/13 05/17/13 05/24/13 05/24/13 05/24/13 05/24/13 05/27/13
---
This post is made possible by the generous support of people like you and our sponsors:
---