Elekit 22 Hybrid Amp - Officially Available in North America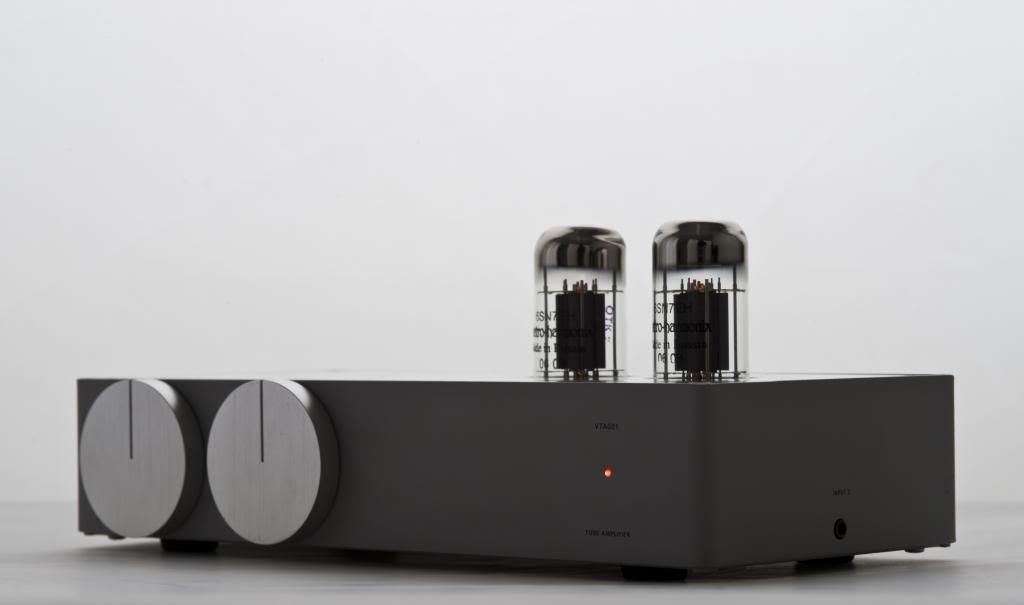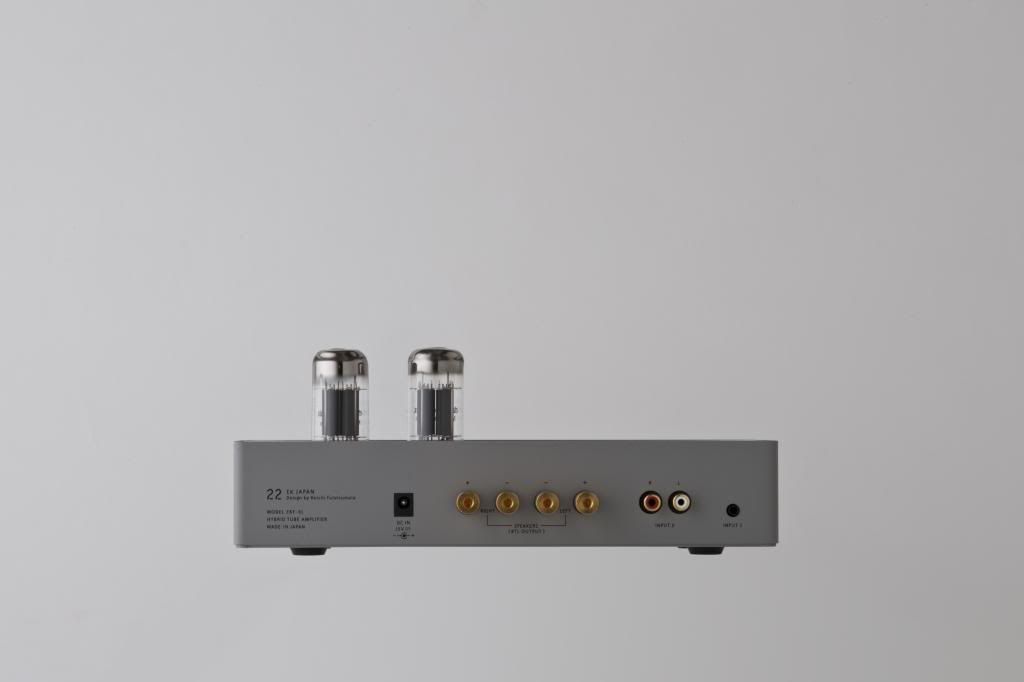 PHOTO BY HIROSHI MIZUSAKI


22(tu:tu:) HYBRID TUBE AMPLIFIER
【Product Specifications】
Vacuum tube: 6SN7GT×2pcs
Maximum output: 12W+12W (when 6~8ohm speakers are used)
Frequency response: 15~30000Hz
Dimensions: W265×H103×D151mm (including projections)
Weight: Approx. 1.6kg

【Functions】
As for the input terminals, PHONE IN is equipped in addition to conventional LINE IN. This PHONE IN has the characteristics such as high sensitivity and low impedance that correspond to headphone output of portable audio players now predominant as a sound source device.
With these two input terminals, LINE IN and PHONE IN, you can enjoy mixing two different sound sources.
The vacuum tube circuit and the output amplifier circuit are automatically shut down and it shifts to SLEEP mode when there are no sound signals for more than 10 minutes, therefore you will never worry about forgetting to turn off. When a sound signal is input again while it is in SLEEP mode, it will reboot automatically. (It takes 20~30 seconds for the vacuum tubes to warm up.)
The provided AC adapter has 100~240V specification so that it can be used in most of the countries. (A power plug corresponding to your country's specification is required separately.)

Feedback from enduser:
Posted by muskeg (D) on February 15, 2011 at 16:42:56
In Reply to: Tu Tu Hybrid Amplifier Availability in the USA posted by a700256 on December 16, 2010 at 07:43:57:

Sorry, I should have looked at this thread before making my own! Anyway, here goes!
I received my Hybrid 22 a few weeks ago. Here are my impressions so far:
1. It was packed very well, definitely not a problem shipping this unit to Canada or the US!
2. The instruction manual is pretty simple, leaving out explanations of the main functions.
3. It comes packed with the tubes installed. ? Very unusual but, as mentioned earlier, it's well packed!
4. The volume knob acts as the power switch. It takes about 30 seconds to turn on. (by design!)
5. It has a pretty neat feature in that, if it doesn't see an input signal for 10 minutes, it shuts off automatically! Some tube guys will find this annoying as it takes a while for the tubes to sound right. I didn't mind it at all in the system I'm using it with.
6. The second knob is a tone control! Purists will scoff at this but, again, I really found it useful once I got the hang of it!
7. It does this bizarre mixing of the two inputs!? If you plug in a source to the RCA inputs, and one to the 3.5mm stereo jack, it actually plays them both at the same time!? In my setup it actually works pretty good, but I can definitely see some people finding this an annoying feature!
8. This, for me, is one of the most beautifully designed products I've come across in terms of aesthetics! I like minimalistic design and this little unit delivers on that front! My Wife and I both agreed that, even if we didn't like the sound of it, we'd be happy to just look at it as it looks better than most of our art pieces! In fact, I'd go so far as saying it IS art!
9. I've got about 30 hours of use on the amp so far and it is definitely starting to sound better! At first I was disappointed with the sound, until I started fiddling around with the tone control! I will say that this is not an amp for the audiophile, but music lovers will love it! It really seems to have all the best properties of tubes with little of the bad ones. There's a little bit of background hiss which you might hear on a quiet section of the music but it isn't too loud at all! I was blown away by the bass response! This tiny thing is far more than the sum of it's parts! Just when I thought we had heard everything the amp could do it would surprise me with a huge bass transient out of nowhere! A couple of friends came over to listen to it and neither of them could believe that big sound was coming from that little box!
To sum up I'll say that very few products have come along that have impressed me more! I've got a $100 K system in my front room, so I'm familiar with the best sound! I won't try to compare the Hybrid 22 to anything close to that type of sound! What I will say is that this amp has reminded me of why I got into the audio thing in the first place! Music! It's just about the music! Combine that with world-class design and I think Elekit have got a winner on their hands! I will try to find time to post again as I spend more time with it! Also, I'll send a picture of the thing as I have it installed in my office! If you can afford it, buy it, you'll love it!
---
Edits: 04/12/13 04/14/13 04/14/13 04/16/13
---
This post is made possible by the generous support of people like you and our sponsors:
---