back in 1972, I remember it well as it was one of those things I did without a parent around (me and a cousin went downtown to watch it).
Most astronauts and astrophysics have always referenced Krubicks film as a masterpiece and spot on technical wise.
As a 12 year I was astonished by the special effects but couldn't really follow the script. Ditto for Charlton Heston who was said to have stood in a theater and called it crap before he walked out. I guess he was also expecting space monsters in cheap costumes.
I'm a big fan of the first three Star Wars but you would think after 40 years they would come to grips with the fact that winged space craft have no use in deep space, and if you can 'bank' a space craft in space tight enough to pull a few G's, then they also wouldn't need wings on a planet that has an atmosphere. Yeah I 'get it'; it's what the folks want so who cares right?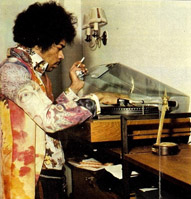 ---
Edits: 07/19/20
---
This post is made possible by the generous support of people like you and our sponsors:
---