Posts: 7760
Location: London, Ontario
Joined: June 17, 2003
Contributor
Since: March 12, 2004

The S300 is a very decent amp -- even Amir at ASR admits this -- but at US$1500 it has dubious advantage over competition making class D module-based amps.

This competition isn't only from "garage shops". Two makers that come to mind that make high-quality, well-designed, and physically attractive module-based amps are Nord Acoustics, (United Kingdom), and Apollon Audio, (Slovenia). OK, not USA the latter being worth something I suppose.

The Nord One NC500ST stereo is US$1080 which is comparable though some would argue that its Hypex NCore NC500 modules are superior to the ICEpower 300ASC. Also roughly comparable to the S300 would be the Apollon NCMP700, US$945, based on the Hypex NCore NC502MP integrated modules.

Not to exclude the "garage shops" entirely, VTV Amplifier offers its Hypex NC502MP NCore amplifier for US$760.

Of interest too would be Apollon's "Premium" NC1200SL monoblocks based on Hypex NC1200 module. The costs US$2430, much cheaper than the arguably comparable PS Audio M1200 monoblocks even on sale.

Paul Gowan might be loath to admit it but I believe he has his his eye on this effective consumer competition.



---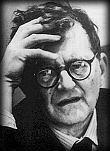 Dmitri Shostakovich