> The manual will say 230 mm for pivot to spindle distance, but many who use this tonearm prefer 231.5 mm
> pivot to spindle distance. At that distance it is easier to set it up for Baerwald alignment.
I guess it depends on what you mean by "Baerwald alignment". The effective length of the FR-64S tonearm is stated to be 245-mm. Therefore, if "Baerwald" means that you're referring to alignment null-points of 66-mm and 121-mm, then you really need to increase overhang from 15-mm to just under 17-mm. This would yield a pivot-to-spindle mounting distance of just over 228-mm rather than 231.5-mm.
Use the equation below: Mounting Distance = D = Sqrt(245
2
- 66 x 121) = 228.12-mm
Good luck,
John Elison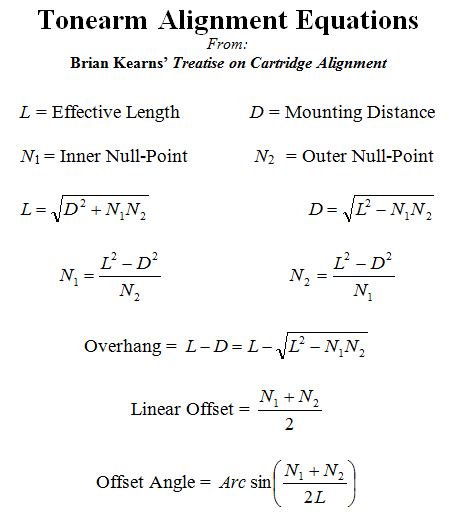 ---
This post is made possible by the generous support of people like you and our sponsors:
---