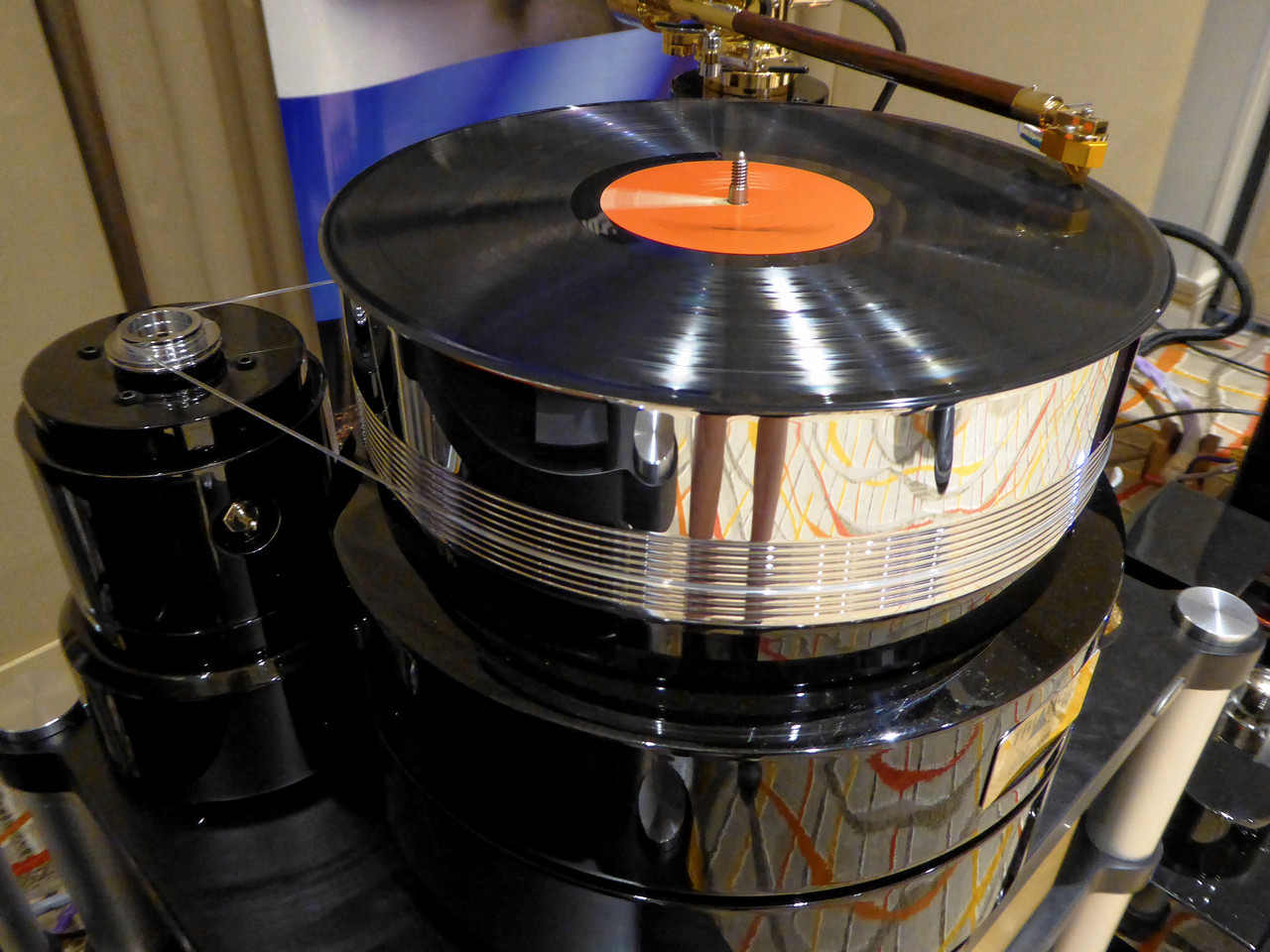 At THE Show last year, there was a vinyl rig with a cartridge tilted noticeably to the right (pic above, note the reflection off the vinyl). The person who set up the rig told me it had to do with the stylus being at an angle on the cantilever. The sound I heard seemed perfectly fine.....
But....
When the cartridge is set up this way, the cantilever is now at an angle relative to the vinyl, not ideally vertical, viewed directly from the front. And because of that, I think this could pose an issue with tracking angle/rake angle over time. And also over time "skew" of the cantilever toward the upward side. The cartridge and magnet/coil assembly wants to see a perfectly vertical force relative to itself. The dilemma becomes which is more ideal, the cartridge seeing a perfectly vertical force or the two groove walls seeing equal pressure. (To avoid "skewing" of the cantilever, anti-skate might need to be increased if the cartridge is tilted left, decreased if tilted right. But the forces on the groove walls would become unequal.) I also think channel separation would suffer as well.
If I had a cartridge that sounded best "tilted" (and misalignment of the stylus can be confirmed under a microscope), I'd exchange it.




---
Edits: 04/18/17
---
This post is made possible by the generous support of people like you and our sponsors:
---