We'll see but I'm given to believe that the Freya + is now shipping with Tung-Sol 6SN7GTB's. These are supposedly pretty decent, but I know that tube rolling can make a difference.
So, any suggestions for 6SN7 tubes? I'm not too interest in super pricey NOS tubes but am still interested in options.\
Also the Freya + uses a cathode follower topology, (which they are calling "semi-circlotron follower"). Is it important that the input and follower stages use the same tubes? Is one stage more critical to the sound than the other?
For example: Don Sachs is now loading his well-regarded custom VTA SP-14-based preamps with CV181 tubes in both stages. Thetubestore.com is now selling Natural Sound CV181-T's for Us$120; that would be my very limit and only assuming they made a real difference at one stage.

---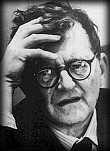 Dmitri Shostakovich
---
Edits: 07/29/20 07/29/20
---
This post is made possible by the generous support of people like you and our sponsors:
---