Al, on many Fender amps... changing the screen resistors to wire wound or metal oxide, 5-watt 1k-ohm usually helps stabilize the output tubes.
My DR runs over 450VDC on the plates. I bias them to about 20mA per tube.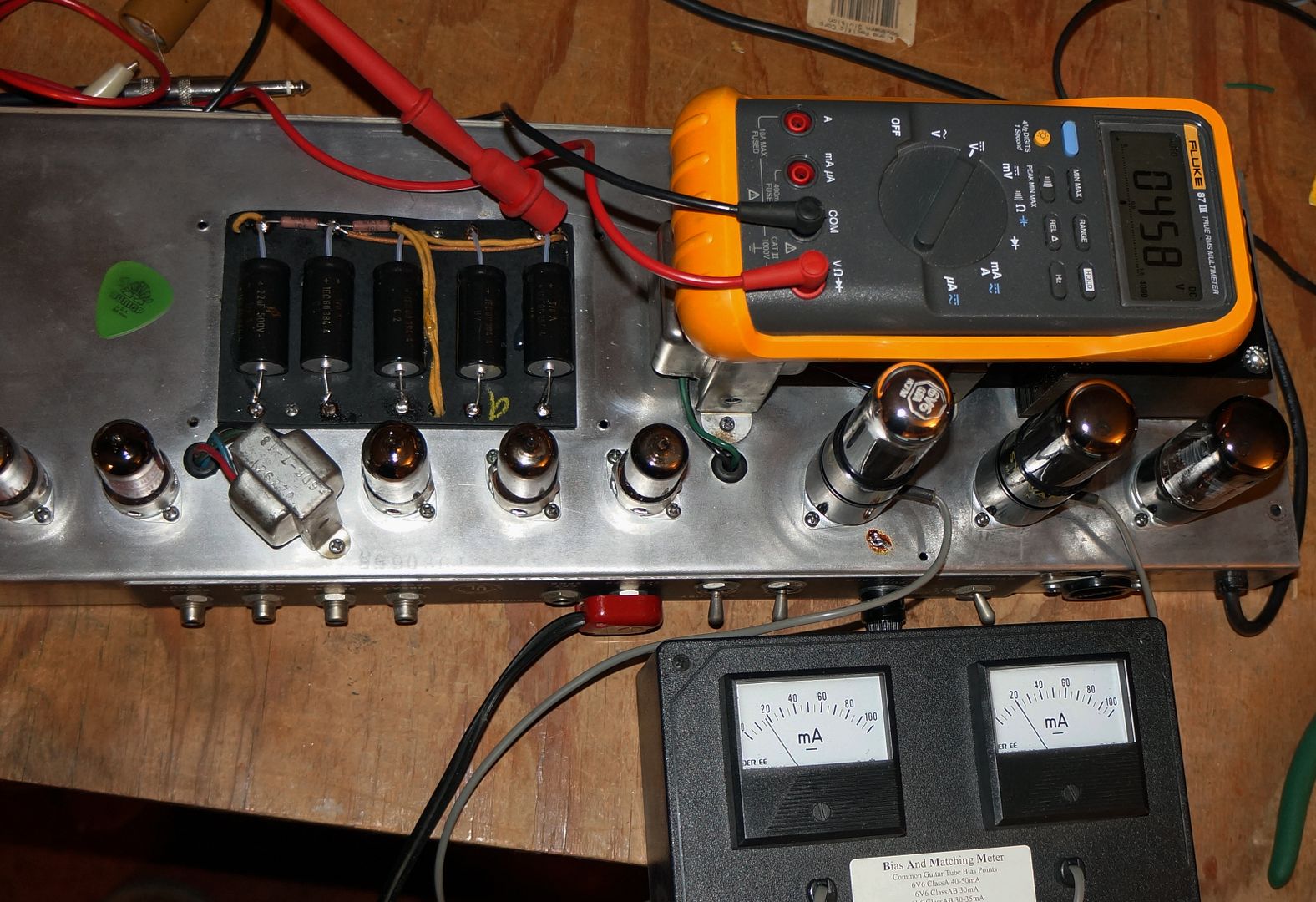 Photo is of my Super Reverb, I put 1k-ohm bricks onto the screen grids.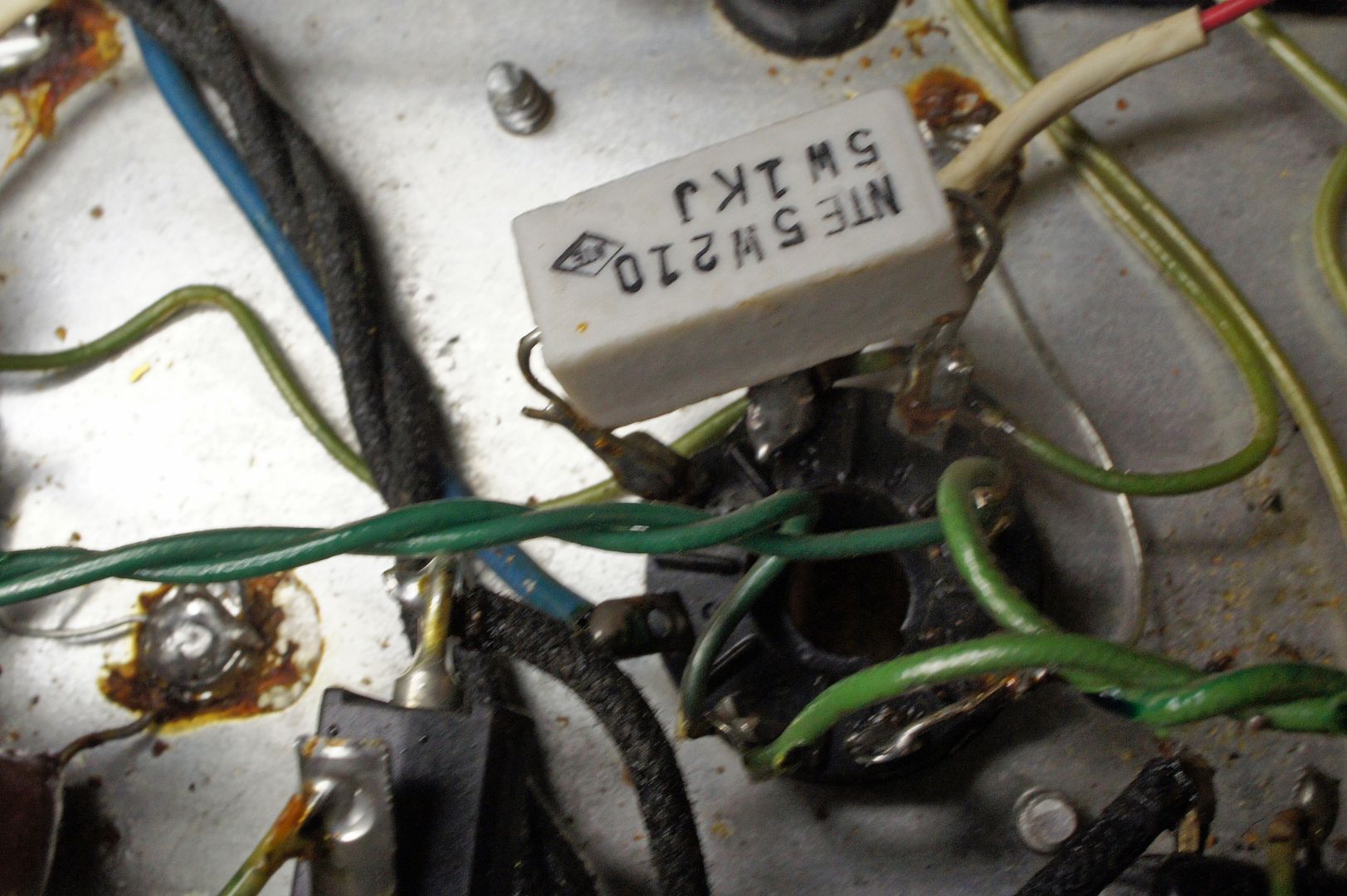 Good luck!
---
This post is made possible by the generous support of people like you and our sponsors:
---