The solid black line is the impedance curve of the N802D, which is similar to the 802 Matrix S3. It looks like a roller coaster to me.
.
Here is the actual impedance curve of the 802 Matrix S3 from
a review by Ken Rockwell
. The green line is impedance and the yellow line is phase.
.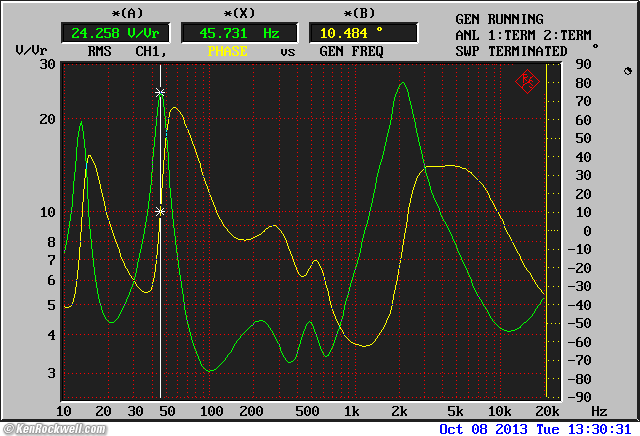 .
I prefer a flatter impedance curve. My Thiel CS3.7 speakers have an impedance curve that is very flat at 3-ohms +/-0.5-ohms from 60-Hz to 24-kHz.
.
.
.
My Own Measurement

---
This post is made possible by the generous support of people like you and our sponsors:
---