grabbed a pair of KEF LS50s Friday and have been listening to them over the weekend. Just finished listening to one of my go to cd's for reference: Cassandra Wilson's "Belly of the Sun". A favorite when played through my Maggies over the years.
But what I heard through the LS50s was just as special. Along with crystal clear clarity, I heard her background singers standing side by side along with individual height of each singer and just left of stage on the song "Waters of March"; Cassandra stands near center stage, tallest of them all.
Ah yes nice-but what 'floored' me was half way through the song 'Wichita Lineman' (a slow, mellow remake of the classic) there's suddenly a brief pause, the room goes quiet for a second or two- and you can distinctly hear Cassandra turn her head and clear her throat!
I replayed that about 5 times because I simply couldn't believe my ears. Never heard that through my Maggies before..
I'll most likely do a review of the LS50s in the following days.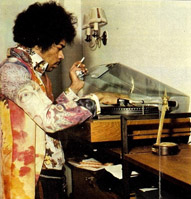 ---
Edits: 04/03/17 04/03/17
---
This post is made possible by the generous support of people like you and our sponsors:
---