I'm tempted to call BS on that charge. BTW, who was the supreme court justice who said he couldn't define porn, but he knew it when he saw it? I like to think that I know it when I see it too. And my posts ain't it - not by a long shot.
Otherwise, I'm not so much in disagreement with your post, except to note that my posts about babe musicians usually include only one pic per post. (I know, there are exceptions from time to time.) And these pics usually originate from either the artists' own websites, or from various arts organizations (as in my OP in this thread about Alexandra [Soumm]). So the artists themselves are obviously comfortable with these photos - and if they're comfortable, then why is there such a fuss among our holier-than-thou contingent on this topic? And if, as you suggest, hot babes are the real topics of my posts, then why don't I bring in pics of non-musician babes? No. Even with the babe musician posts, my discussion is primarily about their music making - except when the pious partisans of women's rights arise to wreak havoc on my threads, and then I spend my time fending off their sanctimonious charges. Yeah, I'm tired of it too, but I'm not going to allow it to limit my freedom to post about what I want.
p.s.: And I would remind you that YOU defended the Charlotte Moorman picture posted below, which easily falls into more conventional notions of pornography. And if I understand your defense correctly, that was OK because Charlotte was doing conceptual performance art and she had gone to Julliard (which made her superior to the babe musicians I post about?) Pretty weak stuff there. Furthermore, to blame my posts for the fact there that are few women here is disingenuous in the extreme. So let me get this straight: there were lots of women here before I joined up, and now they've all disappeared because of my posts? Maybe I should try to find Christine Tham and Teresa and ask them why they left! ;-)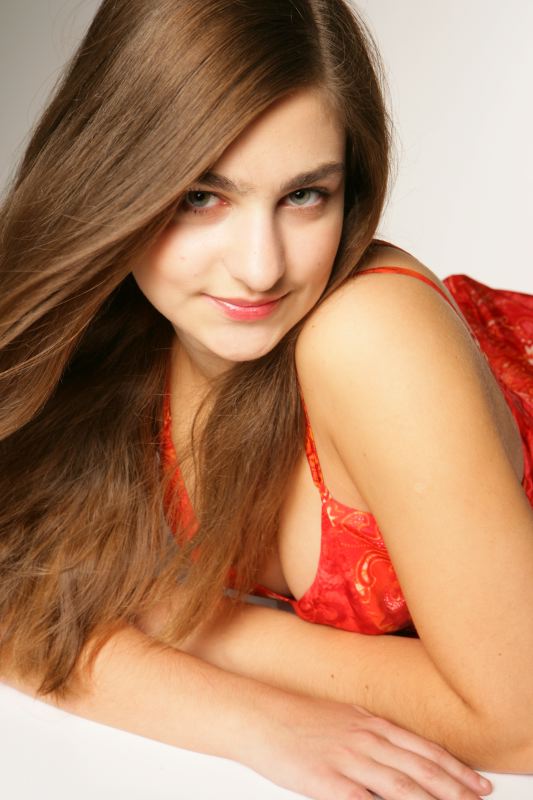 Another Alexandra Soumm pic from (where else?) a legitimate arts organization!
---
This post is made possible by the generous support of people like you and our sponsors:
---