James Bond.
Those that followed Connery were just that, great as some of them could be.
Goldfinger and YOLT are favorites; FRWL the most accurate adaptation of Fleming and also great.
After that lists change from year to year, decade to decade.
Always enjoyed this farce:
An "audiophile" recording yet!
It's amazing the cultural impact the Bond films had (mostly) in the early years!
"Once this was all Black Plasma and Imagination"
-Michael McClure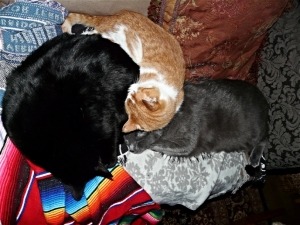 ---
This post is made possible by the generous support of people like you and our sponsors:
---