The entire Bose method of advertising the past 30 or so years has focused on LIFESTYLE
(a term I despise) to great effect.
REALLY despise the "lifestyle" music concept.
Hobby... yeah some of it is.
Passion? Certainly a lot of it is.
Obsession? Sure there have been years of that, some more obsessful than others.
Overall though, it's just a way of life, no big deal, no explanations necessary, no need to define it.
But glad you're digging your lifestyle.
"Once this was all Black Plasma and Imagination"
-Michael McClure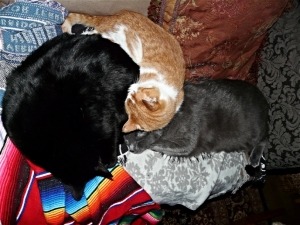 ---
This post is made possible by the generous support of people like you and our sponsors:
---