But unless you have experience OR a great team to run your food business, you should lease the equipment
since you probably won't be in business long enough to warrant buying it.
The old "how do you make a million in the audio business?/ start with two million." applies to the restaurant business as well.
So, unless you're doing this as a hobby, be well prepared and capitalized and have a helluva business plan.
If the draw is supposed to be the system, there are PLENTY of ultra high end ones you could put together and I seriously
doubt those outside of these types of boards will really care what it is, so choose something that you like.
And, as regards system and business: LOCATION! LOCATION! LOCATION!
"Once this was all Black Plasma and Imagination"
-Michael McClure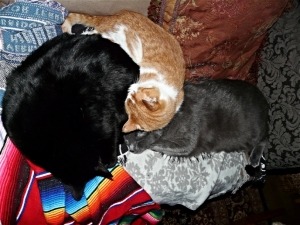 ---
This post is made possible by the generous support of people like you and our sponsors:
---