these days there's a ton of competition to keep millennials preoccupied including drones, video games, virtual reality, skype, facetime, just to name a few.
Our TV was black and white and only carried VHF stations, CBS and NBC. It wasn't until maybe '71 my mom was able to afford a (a'hem) 'color' TV with UHF! Of course TV channels today number in the hundreds (millions if you include youtube, facebook, etc.,).
At the rate we're heading with prices dropping on large digital TVs, I predict within the next 50 yrs all four walls, ceilings, and even floors in a room will be single HD video screens capable of taking you anywhere in the world (land or underwater). Good sound will still be needed of course.
In the early 90s home computers were on the rise. In the same space a two channel $400 stereo occupied, $1500 computer system were flying off the shelves. Department and electronic stores had a choice to make- room for them or get left behind. That's plain economics. Consequently, stereo systems fell into the "out of sight, out of mind" category.
I'm sure many of the up and coming generation view two channel stereo systems today as many view ham radio operators of the past (no offense ham guys!).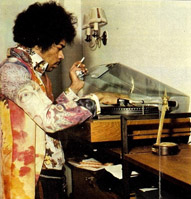 ---
Edits: 04/18/17 04/18/17 04/18/17 04/18/17 04/18/17 04/18/17 04/18/17
---
This post is made possible by the generous support of people like you and our sponsors:
---