In 1981 I built a pair of of this double 12 design, the same basic horn type that Danley uses, but without the HF drivers.
This design had usable response to 95hz or so, but at 48" was too wide for its intended use.
It did however get people coming up to me and trying to tell me 'that it wasn't on'. Until you got about 4' away and felt you sinus cavities start to ache, then you realized that it was on, and was rotting your face off. The point was that it sounded natural. It was also easy to build.
What I would like to build would be a double 6" with the Synergy principal that would be usable to 200hz or so, and cross at around 300hz or so. I think it only need be about 24" wide to do this.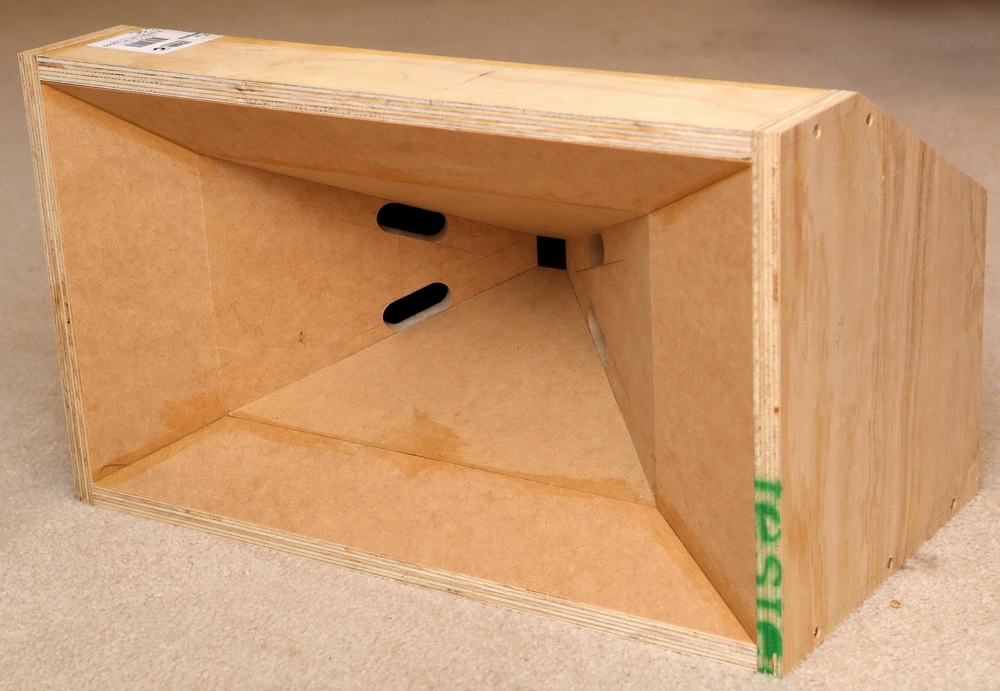 ---
Edits: 06/10/12
---
This post is made possible by the generous support of people like you and our sponsors:
---