There are many, many artist and groups that have taken 'soul'/'r&b' in new and different directions..most notably the 'Neo-soul' movement of the late 90's and today, ie: Seal, D'Angelo, Maxwell, Erika Badu, Jill Scott (my favorite, incredible talent), John Legend, just to name a few.
-Of the artist I just listed, you will NOT find a single rap syllable on any of their albums-.
Problem with hip-hop and rap is that it dominates the airwaves thus sells the most commercial time on TV.
Patience will reveal deep rooted Soul/R&B music will survive long after hip hop perishes.




may the bridges I burn light the way-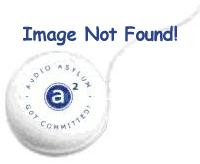 ---
Edits: 07/07/12 07/07/12
---
This post is made possible by the generous support of people like you and our sponsors:
---