Linux Music Server with Music Player Daemon and built in M2Tech HiFace2.
Mini iTX - Music Server features
1) Fanless 25watt PiCo power supply.
2) Solid State hard drive.
3) cMP2 bios optimizations to reduce cpu and ram power [EMI] as well as decrease ram latency.
4) Low resource distro of Linux with the Real-Time Kernel installed.
5) Full RT-Kernel optimizations done following "IBM's" and "Real-Time Kernel Wiki's" instructions to reduce "operating system" latency and jitter.
6) Full ALSA optimizations following the AlsaProject Low Latency Wiki instructions to reduce "audio thread" latencies and jitter.
7) Music Player Daemon running real-time with CPU affinity set to allow Music Player Daemon to use a single cpu core all to itself.
8) Alsa with USB 2.0 support to allow full 24bit playback.
9) Kill all processes that are not needed for either OS or Audio.
10) One minute after boot-up X-server [desktop graphical user interface] is turned off to further reduce cpu load.
11) Headless - No peripherals [mice, keyboard, monitor] plugged in, only 2 usb ports active in bios.
12) Squeezeserver installed for Squeezebox Touch.
13) Integrated USB to SPDIF converter connected directly to motherboard.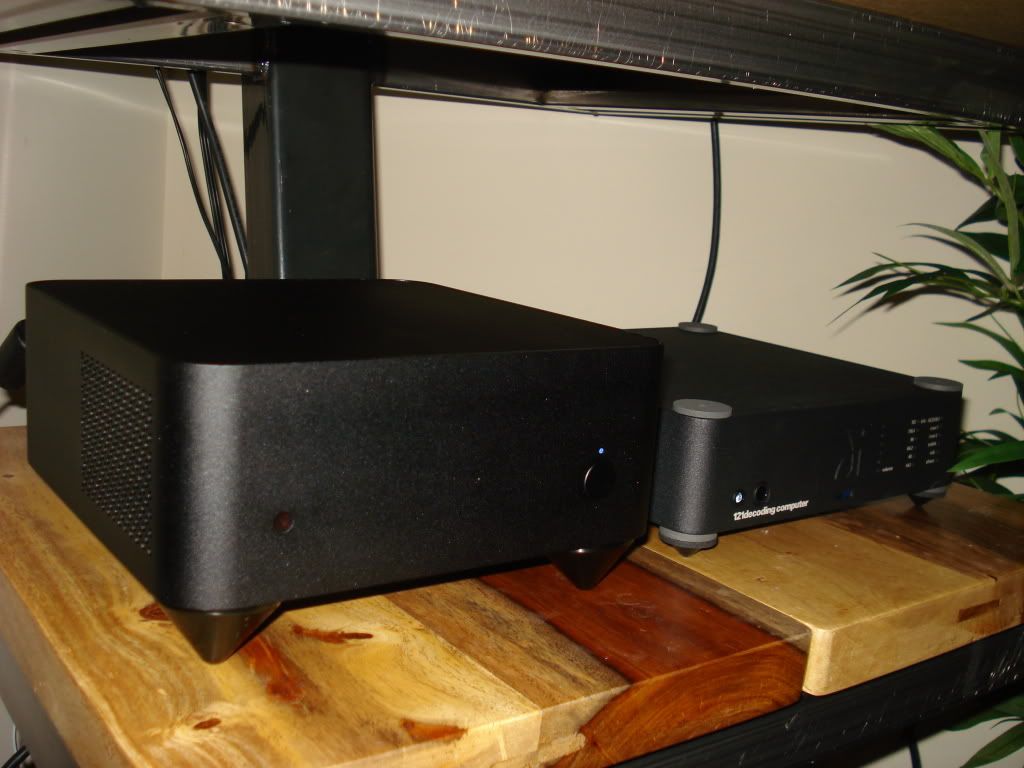 Dynobots Audio
Music is the Bridge between Heaven and Earth - 音楽は天国と地球のかけ橋
---
This post is made possible by the generous support of people like you and our sponsors:
---